You are Visitor Number 3677085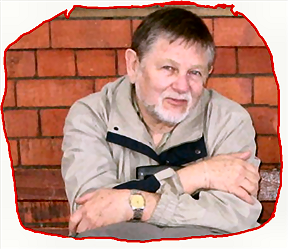 I've played bridge over half my life... The lesser half I wasted.--roy



Roy Wilson -- Contact:
unit559webmaster@gmail.com
626 340-9575

Club Managers and Directors Support
(Or are you a player with a question?)
Do you need help with a ruling, scoring or an administrative question?
The ACBL has a toll-free number available from 8:00 AM until midnight.
855 275-7629 Need help with the Common Game? 941 404-6600


---
Friendship Chairman:
Rosemary Schroeder
626 449-6346
714 349-5535 - Cell
Unit Game Director:
Marie Nimmrich
626 448-3304
626 552-2344 - Cell
Unit President:
Jan Wickersham
626 487-4014

San Marino Bridge Club:
Marie Nimmrich
626 448-3304
626 552-2344 - Cell
Arcadia Bridge Center:
Art and Diane Gulbrandsen
626 445-3797
626 357-1590 - home
Unit 559 Webmaster:
Roy Wilson
626 340-9575
.
BBO Virtual Club:
Mojo - Morris Jones
626 247-4457
.
B U L L E T I N B O A R D
Information for Unit 559 Clubs





You will learn more bridge from losing to good players than you will from winning against poor players.
Top 30 Update
Today's the day... Every three months I update both our list of the top 30 players in our unit, and the masterpoints and ranks of all of our players. If you find an error, please send me an email, and I will correct it.
NOTE: Web browsers use a method of "caching" where the app stores information on your computer when you visit a website, and then, when you visit again, instead of retrieving the information from the distant website, it gets what it stored on your computer, the last time you logged. It's faster, but may not be up-to-date.
If you are looking at the rank changes, and there's an old date on the page, simply hit the F5 key at the top of your keyboard... That will force your computer to refresh the data. (Do it any time you wish... it won't hurt anything.)


New Website
All of us have at least one good bridge tale or story, or maybe even a good bridge joke, right? Well, I've created a website just for such foolishness. Right now, I have some of my favorites, but I would like to add yours, too.





Mojo's News Letter
Every week, Mojo sends out a news letter with lots of good information for us. I've decided it's too much text for this part of the website, but I do want to update it on a weekly basis, so from now on, you will be able to find it with the link down in the lower right of this panel.







---
Pasadena-San Gabriel Unit 559
Our unit is one of nine in District 23 and we are sanctioned by the American Contract Bridge League. We have an elected board of 12 members that meets monthly and is responsible for unit games and the annual John Waken sectional. There are two clubs in our unit - The San Marino Bridge Club and the Arcadia Bridge Center.

Unit Games
Our unit games, normally held on the first Sunday of each month, have been canceled until we are able to resume them. As yet, we do not know when this will be, but we will announce the date when we know.

The John Waken annual sectional has been canceled for this year.

Our Virtual Club
For lots more information about the Pasadena Pomona Downey virtual bridge club, visit the website at bridgemojo.com PPDVBC

How to Find Our Club on the BBO Website
When you log on, you are at the Home screen. Click on Competitive and then click on All Tournaments. There's a Search Box at the top, on the right... Simply type in a few letters or numbers that will help identify what you are looking for: 23 is sufficient for District 23, and 556 is enough for Unit 556. You can type in Pasa for our virtual club.



Schedule for BBO Virtual Club Games
TCG = The Common Game
| | |
| --- | --- |
| Monday | 0-1000 Pairs 7:15 PM |
| Tuesday | Open Pairs 11:00 AM TCG |
| Wednesday | Open Pairs 11:00 AM TCG |
| Saturday | 0-500 Pairs 10:00 AM Open Pairs 12:30 PM |
| Sunday | Open Pairs 12:30 PM |