You are Visitor Number 1251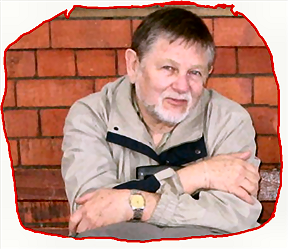 I've played bridge over half my life... The lesser half I wasted.--roy



Roy Wilson -- Contact:
unit559webmaster@gmail.com
626 340-9575

Club Managers and Directors Support
(Or are you a player with a question?)
Do you need help with a ruling, scoring or an administrative question?
The ACBL has a toll-free number available from 8:00 AM until midnight.
855 275-7629 Need help with the Common Game? 941 404-6600


---
Friendship Chairman:
Linda Stuart
909-592-6800
909 641-3790 - Cell
Unit Game Director:
Marie Nimmrich
626 448-3304
626 552-2344 - Cell
Unit President:
Mary Falvey
626 359-0271
626 484-7169 - Cell
San Marino Bridge Club:
Marie Nimmrich
626 448-3304
626 552-2344 - Cell
Arcadia Bridge Center:
Art and Diane Gulbrandsen
626 445-3797
.
Unit 559 Webmaster:
Roy Wilson
626 340-9575
.
B U L L E T I N B O A R D
Information for Unit 559 Clubs






We all have birthdays, but today is Greatchn Torres'...


Tom Reynolds
If you need a team game fix, play online. The events are announced on Bridge Winners.com , which is the online Bridge Community. Having had two tournaments cancelled, and the USBF Team Trials at least postponed, I found it necessary to get my team game fix by organizing online team games.

The first event I called the 2020 Spring Online K.O. It was a double elimination tournament and closed with 64 teams entered including multiple World Champions. In fact you can watch the Nickell Team play the Friedland Team this Saturday and Sunday @ 4PM EST on Vugraph.

The bracket for the 2020 Spring Online K.O can be found brackets.commoninja.com

The second event I called the Tax day K.O. intending to start it April 16. However, the 32 entries filled quickly and the tournament is already underway; That bracket can be found at: brackets.commoninja.com

A third tournament, a single elimination tournament called the May Day K.O. will be started soon. When entries are opened in this event there will be a signup sheet, and a google sheet, that will show the teams entered. Both links will be shown on Bridge Winnersp; Entries are capped at 32. As we are not currently awarding master points the event is free and we don't need to adhere to the ACBL Conditions of Contest for team gamei. Accordingly, teams may have up to 8 players and there is no requirement of a minimum number of boards each player must play. This is because the two team captains schedule the match on BBO (BridgeBaseOnline) at their pleasure. While this must change if we receive ACBL sanction, at the moment the relaxing of these rules makes scheduling much easier. Teams from around the world enter these events and sometimes scheduling is like herding cats.

There will also be a double elimination event Tom's 79th Birthday K.O. that will open after the May Day K.O.
Regards,
Tom


Something silly... but...
sorry, your browser does not support the video tag.

---

Note: In a day or two, Tom's news will be moved to his page... Tom's Page (3f) The link is below.




---


Pasadena-San Gabriel Unit 559
Our unit is one of nine in District 23 and we are sanctioned by the American Contract Bridge League. We have an elected board of 12 members that meets monthly and is responsible for unit games and the annual John Waken sectional. There are two clubs in our unit - The San Marino Bridge Club and the Arcadia Bridge Center.


Unit Game
Our next Unit game is scheduled for Sunday, April 5, but it most likely will not be held.

We have a unit game generally on the first Sunday of each month. The card fees are $10.00 and students may play free. The game has three flights, A, B and C. There is also a separate section for 499ers for thos players who prefer to play there.

The fee for seniors over the age of 90 is $5.00. Gametime is 12:30 and lunch is available at 12:00.
The location is the San Marino Bridge Club
1800 Huntington Drive
San Marino
There is a map link below.

If you want to request a N/S or you need a partner, call Miriam Harrington: 626 232-0558

Our Director is Marie Nimmrich. 626 448-3304 mareeelizabeth@aol.com




John Waken Flyer
Unit 559 Membership Report
Ranks are updated quarterly after the 7th of the month
Other information is updated monthly
The link on the left will take you
to the ACBL website where you
will find the official requirements
for each rank.
Unit 559 Active Members
Click the rank below for a list
Master Points
Number
0-5
No color points needed
58
5-20
No color points needed
56
20-50
No color points needed
88
50+
5+ silver points
60
100+
15+ silver points and 5+ gold points
27
200+
25+ silver and 20+ red/gold/platinum
(5 must be gold or platinum)
20
300+
50+ silver and 50+ red/gold/platinum
(25 must be gold or platinum)
5
500+
75+ silver and 100+ red/gold/platinum
(50 must be gold or platinum)
18
750+
Life Master with at least 750 points
32
1000+
Life Master with at least 1000 points
(200+ must be silver/red/gold/platinum)
18
1500+
Life Master with at least 1500 points
(300+ must be silver/red/gold/platinum)
22
2500+
Life Master with at least 2500 points
(500+ must be silver/red/gold/platinum)
16
3500+
Life Master with at least 3500 points
700+ silver/red/gold/platinum
(350+ must be gold or platinum)
9
5000+
Life Master with at least 5000 points
1000+ silver/red/gold/platinum
(500+ must be gold or platinum)
13
7500+
Life Master with at least 7500 points
1500+ silver/red/gold/platinum
(750+ must be gold or platinum)
1
10,000+
Life Master with at least 10,000 points
2000+ silver/red/gold/platinum
(1000+ must be gold or platinum)
2
10,000+
Life Master with at least 10,000 points
2000+ silver/red/gold/platinum
(1000+ must be gold or platinum)
Must have a victory in an eligble event
1
New Members
Transferred Out
Nolan Chang
Fort Worth TX
Debbie Scott
Atlanta GA
Advanced in Rank - 3
New Rank
David Adelstein
Junior Master
Denise Wreede
NABC Master
Rae Murbach
Diamond Life Master
<! -- ================================== TOTAL MEMBERSHIP =================== -->
March Total Membership 446