You are Visitor Number 3671181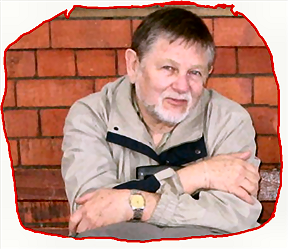 I've played bridge over half my life... The lesser half I wasted.--roy



Roy Wilson -- Contact:
unit559webmaster@gmail.com
626 340-9575

Club Managers and Directors Support
(Or are you a player with a question?)
Do you need help with a ruling, scoring or an administrative question?
The ACBL has a toll-free number available from 8:00 AM until midnight.
855 275-7629 Need help with the Common Game? 941 404-6600


---
Friendship Chairman:
Rosemary Schroeder
626 449-6346
714 349-5535 - Cell
Unit Game Director:
Marie Nimmrich
626 448-3304
626 552-2344 - Cell
Unit President:
Jan Wickersham
626 487-4014

San Marino Bridge Club:
Marie Nimmrich
626 448-3304
626 552-2344 - Cell
Arcadia Bridge Center:
Art and Diane Gulbrandsen
626 445-3797
626 357-1590 - home
Unit 559 Webmaster:
Roy Wilson
626 340-9575
.
BBO Virtual Club:
Mojo - Morris Jones
626 247-4457
.
B U L L E T I N B O A R D
Information for Unit 559 Clubs





You will learn more bridge from losing to good players than you will from winning against poor players.
Arcadia Bridge Center
The Bridge Center has reopened with a limited schedule. If you will be playing there, you can check their website for their open dates. The link is above.
Note: You MUST wear a mask the entire time.



BBO Game
All ACBL virtual club games pay 150% of the normal club rating for open games. They're all black points, the same that you win at a brick-and-mortar club. It's literally like a Club Championship every game, and you can play in your pajamas without leaving your home. (It's cheaper, too.).

Everything PPDVBC related can be found here: [bridgemojo.com] There is a Schedule of Games below on the right.

BBO Tip:
If the opponents ask for an explanation of your bid, and the "Please explain" box pops up, click on the text field in the box, type your explanation, and click the blue Explain button. The opponents will see the explanation but not your partner, and it will be recorded along with the auction.

(Another possibility is to use the "Opponents ->" direction for the Chat window. That will send a message to your opponents, but not your partner. The downside is that it won't be recorded with the hand history.)

And a final note about explanations: The ACBL Alert Procedure requires that explanations give the meaning of a bid, not the name of the convention. If your bid shows a specific strength and distribution, say what that is. If it asks for information from partner, say what it asks for. Opponents are not required to know the meaning of "Inverse Megglethrop" or "Jones Double." :)

BTW, if you have trouble getting "Please Explain" boxes off of your iPad, I'm told that a workaround is to type something in the box, erase it, and click the Explain button. Dunno if it works or not...

Best regards,
Mojo


---
Pasadena-San Gabriel Unit 559
Our unit is one of nine in District 23 and we are sanctioned by the American Contract Bridge League. We have an elected board of 12 members that meets monthly and is responsible for unit games and the annual John Waken sectional. There are two clubs in our unit - The San Marino Bridge Club and the Arcadia Bridge Center.


Unit Game
Our next Unit game was scheduled for Sunday, June 7, but because the county has extended the "Stay at Home" rule, it has been canceled.

We have a unit game generally on the first Sunday of each month. The card fees are $10.00 and students may play free. The game has three flights, A, B and C. There is also a separate section for 499ers for thos players who prefer to play there.



Schedule for BBO Virtual Club Games
TCG = The Common Game
The fee for seniors over the age of 90 is $5.00. Gametime is 12:30 and lunch is available at 12:00.
The location is the San Marino Bridge Club
1800 Huntington Drive
San Marino
There is a map link below.

If you want to request a N/S or you need a partner, call Miriam Harrington: 626 232-0558

Our Director is Marie Nimmrich. 626 448-3304 mareeelizabeth@aol.com


The John Waken annual sectional has been canceled for this year.






Unit 559 Membership Report
Ranks are updated quarterly after the 7th of the month
Other information is updated monthly
The link on the left will take you
to the ACBL website where you
will find the official requirements
for each rank.
Unit 559 Active Members
Click the rank below for a list
Master Points
Number
0-5
No color points needed
65
5-20
No color points needed
55
20-50
No color points needed
85
50+
5+ silver points
60
100+
15+ silver points and 5+ gold points
28
200+
25+ silver and 20+ red/gold/platinum
(5 must be gold or platinum)
19
300+
50+ silver and 50+ red/gold/platinum
(25 must be gold or platinum)
5
500+
75+ silver and 100+ red/gold/platinum
(50 must be gold or platinum)
18
750+
Life Master with at least 750 points
29
1000+
Life Master with at least 1000 points
(200+ must be silver/red/gold/platinum)
19
1500+
Life Master with at least 1500 points
(300+ must be silver/red/gold/platinum)
20
2500+
Life Master with at least 2500 points
(500+ must be silver/red/gold/platinum)
18
3500+
Life Master with at least 3500 points
700+ silver/red/gold/platinum
(350+ must be gold or platinum)
9
5000+
Life Master with at least 5000 points
1000+ silver/red/gold/platinum
(500+ must be gold or platinum)
12
7500+
Life Master with at least 7500 points
1500+ silver/red/gold/platinum
(750+ must be gold or platinum)
1
10,000+
Life Master with at least 10,000 points
2000+ silver/red/gold/platinum
(1000+ must be gold or platinum)
2
10,000+
Life Master with at least 10,000 points
2000+ silver/red/gold/platinum
(1000+ must be gold or platinum)
Must have a victory in an eligble event
0
New Members
Maureen Hosp
Pasadena
Yvonne Schimmel
Pasadena
Richard Slater
Arcadia
Advanced in Rank - 2
New Rank
Michael Rodrigues
Sectional Master
Ernest Wong
Gold Life Master
<! -- ================================== TOTAL MEMBERSHIP =================== -->
June Total Membership 446