You are Visitor Number 3233140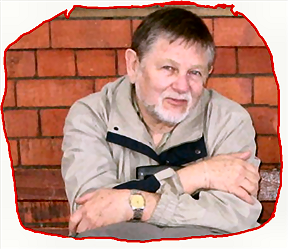 I've played bridge over half my life... The lesser half I wasted.--roy



Roy Wilson -- Contact:
unit559webmaster@gmail.com
626 340-9575

Club Managers and Directors Support
(Or are you a player with a question?)
Do you need help with a ruling, scoring or an administrative question?
The ACBL has a toll-free number available from 8:00 AM until midnight.
855 275-7629 Need help with the Common Game? 941 404-6600


---
Friendship Chairman:
Linda Stuart
909-592-6800
909 641-3790 - Cell
Unit Game Director:
Marie Nimmrich
626 448-3304
626 552-2344 - Cell
Unit President:
Mary Falvey
626 359-0271
626 484-7169 - Cell
San Marino Bridge Club:
Marie Nimmrich
626 448-3304
626 552-2344 - Cell
Arcadia Bridge Center:
Art and Diane Gulbrandsen
626 445-3797
.
Unit 559 Webmaster:
Roy Wilson
626 340-9575
.
B U L L E T I N B O A R D
Information for Unit 559 Clubs
San Marino Club Party
Next Monday, December 16, the San Marino Club will have its annual Holiday party, but this year there will be a surprise for everyone. (Well, not everyone, but certainly for everyone who is there!) As always, there will be great food and desserts, as well as extra masterpoints. All of our members and bridge guests are welcome.
For those of you who are not regular players at the San Marino Club, you should know that the game has three flight - A, B and C. Everyone has a chance of winning their flight, so there are always lots of masterpoints to be won.

Palm Springs
The Nationals in San Francisco are over, but the Regional in Palm Springs started yesterday, and it's not nearly as far! The driving time is about two hours from Pasadena, which gives you plenty of time to talk to your partner while on the trip.
There's a link to the flyer below, if you need more information.
---
The Nationals...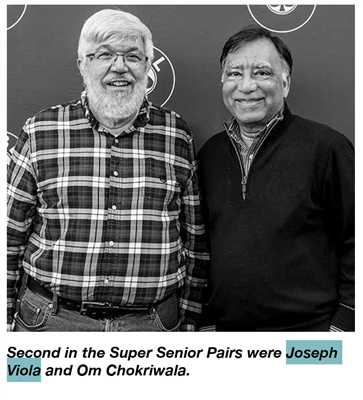 There wern't many of our unit members at the Nationals in San Francisco, but a few of us were there, and some of us did well... and very well! Jan Wickersham and I scratched every time we played, and Tom Reynolds and Lance Kerr did pretty well, Joe Viola and Gerry Geremia were winners, but the big news was Joe Viola and Om Chokriwala who were second in a National event, the Super Senior Pairs, winning 45 points. (They missed first place by a fraction.) Congratulations, Joe!
If Joe does not win another point this year, he will still easily be the unit winner in the Mini-McKenney Masterpoint Race. As of now, he has 406 masterpoints for the year, and the second place player, in his category, is Peter Szecsi, who has 154. John Jones is 2nd overall, with 380.

(You can check both the Ace of Clubs and the Mini-McKenney standings by opening the link below.) (1f)
---


Pasadena-San Gabriel Unit 559
Our unit is one of nine in District 23 and we are sanctioned by the American Contract Bridge League. We have an elected board of 12 members that meets monthly and is responsible for unit games and the annual John Waken sectional. There are two clubs in our unit - The San Marino Bridge Club and the Arcadia Bridge Center.



Unit Game
Our next Unit game will be Sunday, January 5.
We have a unit game generally on the first Sunday of each month. The card fees are $10.00 and students may play free. The game has three flights, A, B and C. There is also a separate section for 499ers for thos players who prefer to play there.

The fee for seniors over the age of 90 is $5.00. Gametime is 12:30 and lunch is available at 12:00.
The location is the San Marino Bridge Club
1800 Huntington Drive
San Marino
There is a map link below.

If you want to request a N/S or you need a partner, call Miriam Harrington: 626 232-0558

Our Director is Marie Nimmrich. 626 448-3304 mareeelizabeth@aol.com